This past week has been wonderful. Stefie and Brice, came to visit us in the country and they stayed several days. They've been working so hard at Texas State and are glad to be on Winter Break. Stefie made it through her first semester for her Master's Program and this coming semester is Brice's last semester, then he gets his Bachelor's degree in Criminal Justice. He just went through the ring ceremony to get his Texas State ring...we are very proud of him.
Brice and his dad, "Mr. Jay."
Such a wonderful day to share with your son!
Perhaps a trip to the country was a good down-time trip for them. It was great getting to spend such high quality time with both of them. We were a tad cramped in our RV, but we made it work.
The four of us spent one afternoon laying out, measuring and marking the site for the guest cabin which will be a small two-bedroom cabin that will be the next phase of living on our acreage. This cabin will be about 600 square feet, giving us plenty of room to stretch out and enjoy ourselves.
It was exciting to see this first step in the construction process take place. In the future, Stefie will bring her own kids for a visit, and they'll stay in this cabin. She will be able to tell her kids that she helped Pappy and Nana lay out the groundwork for the cabin they are enjoying.
We used bright pink Contractor's spray to mark the cabin's perimeter. Next, I will mark off the rooms, mark the position of the doors and windows, etc., so we can get a feel for the layout.
The next thing that Stefie and I did together was plant two long rows of Sweet Yellow Onion seeds. It was the first time for Stefie to plant such things, even though she grew up with edible gardens. I was glad we were able to do work in the garden together.
Meanwhile, Gracie and Howdy are becoming much more acquainted. Gracie is a sweet dog. She has already learned to sit for her treats. She feels much better and has a lot of spunk!

Gracie knows how to gain Howdy's affection --- with a mix of sugar and spice!
And for my long time readers and for those catching up, the photo below is of a Yorkie who is ALSO a rescue dog that found her way to our last home. She was in BAD shape. At the time, my youngest daughter, Stefanie, had been asking for a Yorkie. Then, one day, my husband was in the driveway detailing his truck and this little gal covered in filth and coated with oil on her white coat came out of nowhere to launch herself INSIDE the truck with Sgt. Dave. After the initial shock subsided, he scooped her up, saw she was in bad shape, and our family banded together to help her heal.
Belle needed SERIOUS love and attention to get past her extremely aggressive behavior and lack of trust. Her flea problem went beyond a couple of rogue scavengers...she was COVERED in scores of fleas, and had become weak and sick due to anemia. We took care of her - giving her a bath within thirty minutes of her claiming our family as her own. I remember her patience while being terrified, shaking so violently. Yet, she sweetly let us bathe her while we baby-talked to her and hand-picked hundreds of fleas off her underweight body. She seemed to know we were trying to help her.
I admit that Belle tried my patience beyond expression because she constantly wanted to attack our old gal, Liyla; however, Stefie played tag-team at a crucial time by taking Belle into her own home. Brice and Stefie continued the process of rehabilitating this sweetheart. Now, she is a different dog. We love her; she is part of the family.
Our family is definitely a dog-loving bunch of people.
Brice is Stefie's boyfriend. He's been around for a long time, and I adore him. A mom is very blessed to love her daughter's boyfriends.
My oldest daughter, Heather, married an incredible man who I respect and adore.
My oldest daughter, Heather, and her
first baby, Coraline...on September 1st.
Henry is my son-in-law and as I told my
daughter, "Once you marry Henry, he
becomes family...the kind we fight
and die for...that means I will also might
take HIS side on issues."
Henry is a gem --- I can sit and watch him holding my grand-baby, his first child, and I know he has a heart of pure gold.
Then, I get to enjoy Brice. One thing is for sure, Brice knows I enjoy a good movie, so every time we get to spend time together, he tries to pick out a movie that I would not normally pick out on my own. EVERY TIME he picks a winner. If you don't know Tom Hardy, then I mourn for you --- Brice introduced me to the actor Tom Hardy, and my husband must accept that a part of my heart belongs to Tom.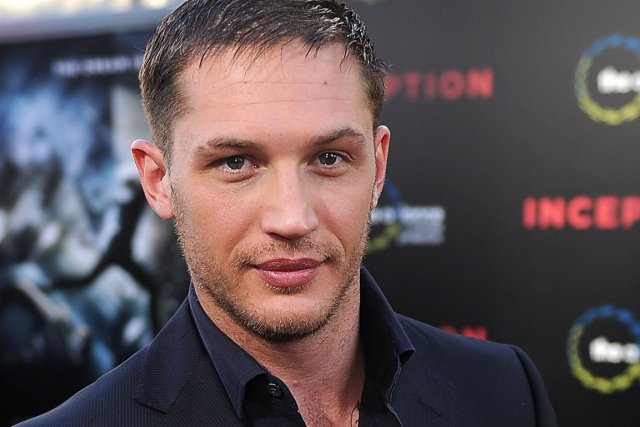 Watch the Wutherford Heights that Tom Hardy is in --- stick with it --- it's incredible.
I need a piece of chocolate! Onward!
Brice has a mini-Aussie named "THOR!" Thor is awesome.
And Brice is brave enough to play hard-ball with Howdy. This kind of playing cannot be done by someone who is afraid of being hurt in the process. Howdy is obsessive and very serious with his games; his amazing athleticism makes him a powerful buddy.
Playing like this requires Brice be fast, strong, and ready for those powerful jaws to clamp down so HARD that you can hear them click from twenty feet away. I'm not kidding.

Then, we have Liyla...our old girl. Of course, Liyla is another dog we rescued about ten years ago. She is the best dog I've ever had, and I can't imagine life without her. She's sweet as can be, but she becomes a vicious bundle of power to protect her loved ones beyond anything I've ever seen. Every time my dad comes to the acreage, she sees him from a distance and goes into a low predatory run to CHARGE at the perceived threat while growling and barking.
Liyla playing with Gracie
Thankfully, she still recognizes my dad as she gets about 15 feet from him, which completely changes her demeanor. My dad LOVES that this dog has such strong protective instincts and that she runs TO the battle without fear. Liyla has always been this way. And she LOVES Stefie.
L
Stefie and Liyla share a very special bond.
Liyla always seeks Stefie's affections and wants to be close to Stefie. This dog actually SMILES when she sees Stefie. There is a beautiful relationship between this daughter of mine and one of her dogs. Actually, in our family, we all love each other's dogs... as if they are a big part of the family.

So, this past week we enjoyed some great days on the acreage, especially with the dogs.
Sgt. Dave eagerly looks forward to the day when he can add more
farm and ranch equipment to his collection. A small tractor with
several attachments, such as a post-hole digger might be next.
Brice had fun being able to walk out the front door with a .22 rifle and go hunting in the family's own yard. Of course, he'd go off into the woods in search of game and would have fun being in guy-land.
Maybe that is the unofficial name of our acreage, "Guy-land."
In the below shot, you can see Brice whittling wood into a "Stabbing Walking Stick." He's using a machete. Yep, this is guy-land.
Later, Brice would be poking this whittled stick into the fire as he consumed nearly a dozen roasted marshmallows. Guy-Land.
It was in the 30's --- SO COLD, but we still had a ball!
Moving to the country has increased our freedoms and our level of peace. Additionally, there are always projects to be done and this is good for people with personalities like my own and like my husband's. If we aren't busy, there is likely to be trouble. Plus, we do share a love for the country and for nature...this is the place we were meant to be all along. 
And country life brings lots of laughs. In fact, in the picture below, Howdy expresses his own love for country life.
My favorite shot of the week!
Sometimes, it's too good to be true!